In fond rememberance of those who gave so much of their time and energy to support the preservation of Park County's history and heritage.
Gerald Dean "Jerry" Burk of Bailey, Colo., passed away Tuesday, Feb. 19, in Broomfield, Colo. His health had declined following a stroke in January of 2018. He was 88 years old.

He was born on Jan. 23, 1931, in Eagleton, Ark., to Girld and Agnes Burk. Jerry graduated from Portola High School, California, in 1948. He enlisted in the United States Air Force in January of 1951. He studied to be an aircraft mechanic and was discharged in 1955. He graduated from Fresno State College with a Bachelors in Geology.

Jerry started post graduate studies at Washington State University in Pullman, Wash., where he met Janet Thomson. He secured a job with the Bureau of Reclamation, starting out in Moses Lake, Wash. Janet and Jerry were married on March 30, 1963. Jerry accepted a position in Phoenix, Ariz., where they lived for four years. They enjoyed escaping the heat by camping in the high country.

He transferred to Willows, Calif. in 1967. He joined a sailplane club and spent time flying gliders and also driving a tow vehicle (their 1964 Ford Custom) at the local airport and Rabbit Dry Lake near Reno.

His lifelong passion for aviation grew. In 1968 they moved to Carmichael, Calif., and welcomed a daughter into the world, Christine Marie. Jerry obtained his private pilot's license while in Carmichael.

He worked at Pyramid Lake, Nev. for some time, until the U.S. Bureau of Reclamation offered a position at the Federal Center in Lakewood, Colo. The family moved to Colorado in the winter of 1975.

Shortly after arriving in Colorado, Jerry expanded his aviation pursuits by joining the Foothills Squadron of the Colorado Civil Air Patrol. He remained active with the Civil Air Patrol until 2006, when he retired as a Lieutenant Colonel after 31 years of service. He was also a member of the Experimental Aircraft Association, Aircraft Owners and Pilots Association, and Association of Engineering Geologists. Unofficial affiliations included a charter membership in the ROMEO Club (Retired Old Men Eating Out).

Jerry continued working for the Bureau, spending months at Brantley Dam, Carlsbad, N.M. Toward the end of his career he spent a month in Kuala Lumpur, working on a project with the Malaysian government.

Jerry retired from the Bureau in June of 1993. In 1997, the Burks fully embraced retirement, moving to the beautiful mountain hamlet of Bailey. There he supported the Friends of the Bailey Library, the Park County Historical Society, participated in Silverset (senior) activities and enjoyed Tuesday coffee at the Knotty Pine with friends.

He was an avid reader, loved to travel and had a lifelong interest in geology. A big, gentle, bear of a man, he was intelligent, soft spoken, and had a keen sense of humor and was a good listener.

He is survived by his wife, Janet; a daughter, Christine (Andrew) Keating; a sister, Irma (Stewart) Johnston; and brother, Bill Burk; as well as many nieces and nephews. He was preceded in death by his parents Girld and Agnes. A celebration of life will be held in Bailey later this spring. In lieu of flowers, please consider a donation to the Civil Air Patrol: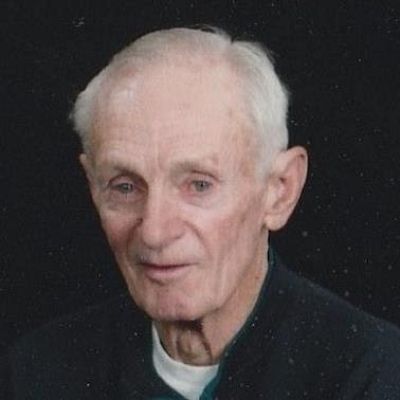 Born on September 20, 1932 in Kirwin, Kansas. James passed away on May 16, 2018 in Tulsa, Oklahoma where he resided the last year of his life.

He is survived by his sister, Glenda Price Marshall of Bailey, six of his children: Margaret Martinez of Mounds, OK, Jim Price Jr. of Arboles, CO, Richard Price of Taylorsville, NC, Cary Price of Bailey, Tanya Rivas of Pagosa Springs, CO & David Price of Mooresville, NC. He is also survived by 16 grandchildren, 24 great-grandchildren & 4 great-great grandchildren.

He was preceded in death by his parents Clint Price & Emma Powers Price & his son, Daniel Allen Price.

Interment at Ft. Logan National Cemetery.
Linda Sue Bjorklund
"Linda"
Linda was born in Sheridan, Wyoming in 1943 to parents Arthur and Opal Berens.

The family moved to Sioux City, Iowa shortly after her birth. Linda lived in Sioux City until 1981 when she and her family moved to Denver. In 1997, she and her husband bought a property in Hartsel and realized their life-long dream of living on a mountain.

Linda, was a long time, multi-talented and active community member of Park County, She passed away July 11, 2017 leaving a hole in the hearts of friends and family, as well as many organizations in which she served.

Linda was a prolific author who penned several books about the history of Park County. She authored several historical books, including "Burros!" "Gold in the Gravel," "Over Boreas Pass," "Hartsel: History of a Town," "The Stagecoach," "Doin' Time in Fairplay," "A Brief History of Fairplay" and "Richard Sopris in Denver: Captain, Mayor and Fifty-Niner." She also gave many presentations on history and audience members would be enthralled because she was so enthused about the topic.

Linda was not an ordinary volunteer. She frequently stepped into a role and quickly became the backbone of an organization, serving as a leader, filling in gaps and solving problems.

Linda was a Director, Park County Local History Archives, served as Administrator, South Park City, served as President of the Hartsel Community Center Board, served on the Park County Republican Central Ccommittee, served as the Chairman of the Board of the Hartsel Fire Protection District, and she was active in the Buena Vista American Legion Post 55.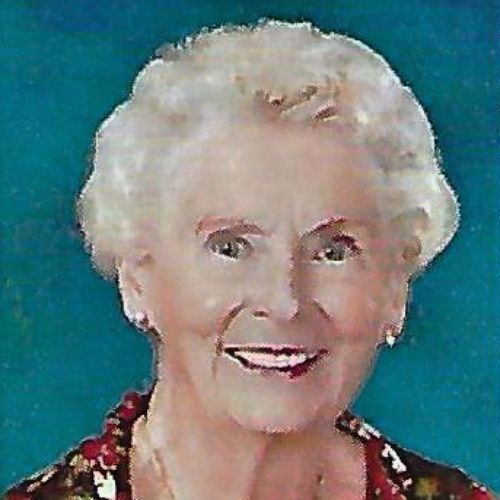 Eva Elizabeth (Connell) Kuenn
"Eve"
Eve was born in Indianapolis, Indiana on September 24, 1926, to George Dewey and Eva Elizabeth Connell and was known as "Little Eva" to family and friends.

After graduating fro St. Agnes High School in 1944 with her best friend Rosemarle Heckman, she pursued a degree in nursing. As World War II was coming to a close, Eve attended nursing school during the day and worked as a telephone operator in the evenings to earn extra income.

Eve corresponded with her high school sweetheart, a young soldier by the nickname "Corky," during the year and when he returned home they married on June 6, 1947. While her husband attended pharmacy school and later opened his own drugstore in Indianapolis, Eve was kept busy with their growing family of four sons. In 1959, Eve and Corky happily decided to move to Colorado. There a daughter and another son were added to the Kuenn clan.

Eve loved everything about Colorado; the beauty of the mountains the dry climate, and the rich history of her new home state. She possessed a keen mind that never tired of exploring, reading, and learning in all her areas of interest, which were countless. There is so mush more to be said of the incredible woman.

Eve possessed a beautiful heart, mind, soul, and spirit which she shared generously with God, her family, and her many dear friends.

Eve was a former Director of the Park County Historical Society and was a dedicated volunteer in all their endeavours.
Harold M. Warren
"Harold"

Harold was born Oct. 19, 1911, in Clay Center, Kansas. He and his wife Lenore made a life together searching for and finding traces of Indians in Park and Jefferson counties. They lived in Park County near Bailey for over 50 years.

He had been researching local history for most of that time as well as writing numerous articles for the Fairplay Flume.

Harold was Captain of Troop A of the Colorado Mountain Rangers when they headquartered at Bailey, Commander of the Sheriff's Posse, leader of National Rifle Association's Junior Rifle Club and taught hunter safety classes for the what was then known as the Colorado Game and Fish Department.

Harold presented historical programs to schools and other organizations for many years. The community remembered him as the "Park County Historian". He was an employee of the Social Security Board, U.S. Geological Survey and was retired from the United States Forest Service.

Harold was the founder and first president of the Park County Historical Society, The Park County Historical Society unveiled a plaque identifying the blue spruce tree planted in memory of Harold at McGraw Memorial Park in Bailey.